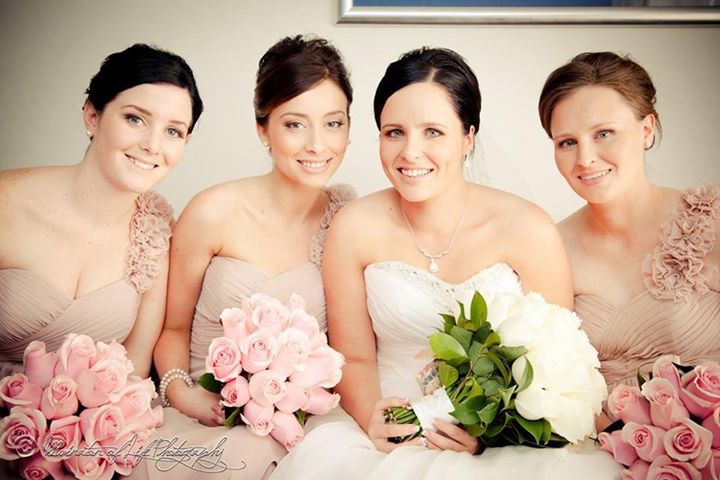 Dearest Jay,
I look back on my wedding photos so much, but even more so recently as it was our one year wedding anniversary last week. I still cant believe the amazing job you did. The weather we had that day was so unpredictable for the first day of spring, it was sunny, windy, sprinkling, yet hot in the morning - and our make up never... not once budged. And it wasn't for the fact that it was packed on either! It was as light as a feather yet I had to use professional make up wipes to get it off! You adhered to everyone's comfort ability and wishes - a great example of this is my sister who never wears make up and was scared of false eye lashes, you worked around that for her yet you couldn't tell the difference.

I'm also still in shock that you alone managed to have myself, my three bridesmaids, my mum, mother in law and sister in law all beautified up in time.

Words simply cant explain how comfortable you made us all feel and how happy we ALL were with the job. I honestly have no issues traveling to see you for another event that I need my make up done at.

I wish you all the best. I'm SURE I'll see you again because I doubt I'll go anywhere else.

Love always,

Alana Hardy

Makeup | www.jaykruse.com.au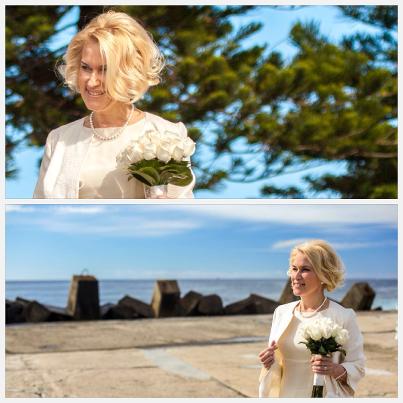 Hi Jay,
Thank you for your wonderful attention that you gave Sophie and I at my wedding. It was very important for me. I feld your support all time you was with me.
I wish you Good luck in your job!!!!!!
Svetlana
Hair and Makeup | Jay Kruse

Venue | www.lagoonrestaurant.com.au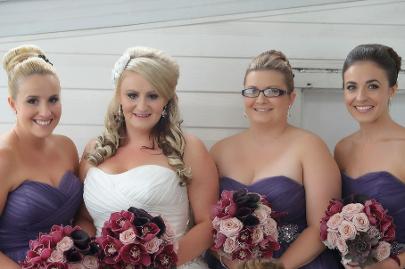 Hi Jay
I hope you are well.
Sorry it has taken me a while to write to you... I don't know where the last two months has gone.
I really just wanted to say a huge thank you for the amazing job you did on not only my makeup, but also mum and the girls...
You made me feel so beautiful and I know all the girls and mum felt exactly the same. Allison even said it was the best makeup she had ever had :)
You were so much fun to have around and even though I was freaking out, you still managed to make me laugh :)
Thanks again, you are an amazing at what you do xxx
Tegan 2 march 2013
Makeup | Jay Kruse
Photographer | www.nigelunsworth.com.au
Videographer | www.cyv.com.au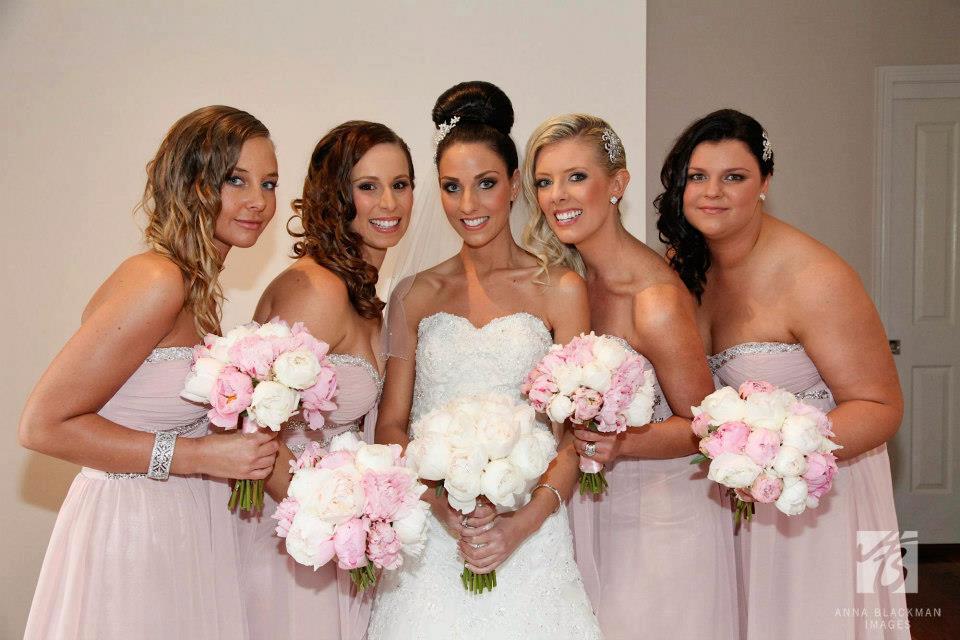 Dear Jay
Thank you for your special contribution to my wedding on the 3rd November 2012. My makeup was exactly what i had hoped for - and more.
Our makeup stayed flawless all day and night and even with the rain and tears. Thank you for giving me a lasting memory of your kindness, professional practice and friendly nature .
I wish you all the very best for your endeavors
Erin Catina (nee Camarda) 3 November 2012
Makeup | Jay Kruse
Photography |
www.annablackman.com.au
Reception Venue |
www.ravensthorpe.com.au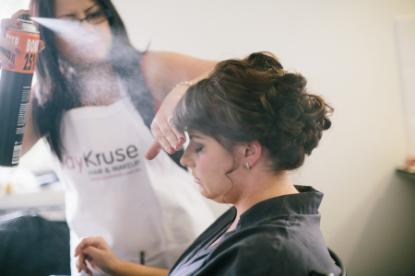 After only talking with Jay over the phone to get my hair done for my wedding and not having ever met her nor having a trial I was absolutely delighted with how my hair turned out. It was perfect. Jay arrived on time and was so lovely and great to talk to. You done a fantastic job with my hair and styled it exactly how i asked for and envisaged. Thank you Jay for making me feel so beautiful on my special day

Amy Currey 14 November 2012 -Bulli
Hair | Jay Kruse
Photography |
www.janinekaye.com.au
Reception Venue |
www.tumblingwatersretreat.com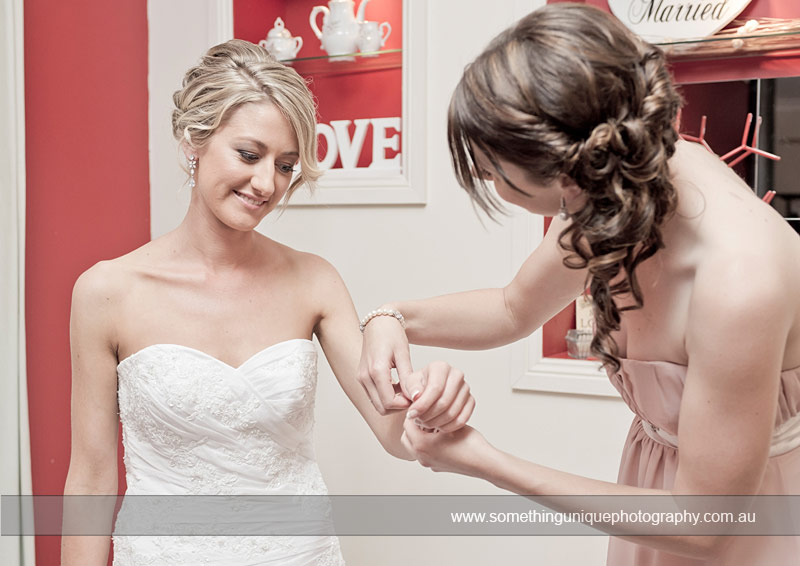 Hi Jay,
Attached are some pics.
Thank-you so much for being a part of my special day. My make-up and also the bridesmaids was exactly what we wanted and you knew all the best techniques and colours for all our varying skin tones.
You arrived on time and your bubbly personality distracted us from any stresses. You made us look and feel fabulous and even had us ready early! And I couldn't have wished for anything more.
Thank-you so much for your friendly and professional service, hair and make-up is one of the most important parts of any wedding day and you satisfied in every way. I would happily recommend you to all my friends, family and any future brides!

Bel :)

Belinda Raynor (nee Allen) 24th November 2012- Sylvan Glen Country House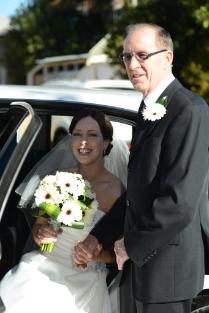 Organizing a wedding from out of town was always going to have its challenges but Jay made the hair and makeup part of the day an absolute breeze. She fitted in my trial well in advance of the wedding and on the wedding day was prompt, professional, kept us relaxed and laughing and best of all made all of us look wonderful! For the girls who weren't used to wearing makeup she put their minds at ease and no request was too much trouble. Would happily recommend her services to all brides-to-be.
Kim Haines 8 September 2012